Who is SESEI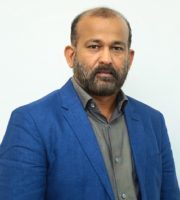 Dinesh Chand Sharma
Director – Standardization, Policy and Regulation
(SESEI – Seconded European Standardization Expert in India)
Mr. Dinesh Chand Sharma since 2012 is working in the capacity of Director – Standardization, Policy and Regulation for an European Project on Standards known as "SESEI, which stands for "Seconded European Standardization Expert in India" and is acting as the focal point in India for European standards organization (European Telecommunications Standards Institute" – ETSI, European Committee for Standardization – CEN and European Committee for Electrotechnical Standardization – CENELEC) and is focusing on sectors covering Digitization and Green & Clean Technologies.
Prior to this, Mr. Sharma has worked with Ericsson for 15 years with last profile of "Director – Regulatory Affairs & Industry Relation".
Mr. Sharma began his career in Technical Customer Support way-back in 1992 and has 24 years of industry experience covering profiles of Head of Regulatory, Account & Commercial Management and Customer Support in India and USA.
Mr. Sharma has an academic base of "Bachelor's degree in Electronics", Diploma with highest honors in Business Management from Stratford Institute, USA and a SUN Solaris certification.
Contact Details:
Mobile: +91 9810079461, Email: dinesh.chand.sharma@sesei.eu